WHO WE SERVE
La Paloma provides services to interested individuals or families who are wanting to be foster, kinship, or adoptive parents for foster children in Pima County.
Our foster homes focus on improving present relationships and circumstances to the foster youth in their homes and ensure that their physical, emotional, educational, and recreational needs are being met.
La Paloma recruits, trains, and supports foster parents who are capable of providing a safe, structured and nurturing environment for children that are displaced from their homes.
For more information about our program…
Contact Foster Care Program Supervisor
Leeann Tweedy
(520) 649-4640
Interested In Foster Parenting?
For more information about becoming a La Paloma foster parent,
Contact Foster Care Trainer & Recruiter
fostercare@lafrontera.org
(520) 429-4247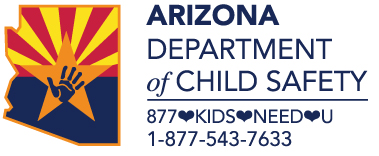 APPLICANT QUALIFICATIONS
o La Paloma recruits' foster families, facilitates the initial licensure process, and provides on-going support to licensed foster homes. La Paloma licensed foster homes are offered respite care, foster parent support group, support groups for teenagers, a foster care specialist, advance training opportunities, and in-home services.
General Requirements for Foster Care
Must be 21 years of age
Can be married, single, divorce, partnered or cohabiting
Must have sufficient income to meet your family's need without help from foster care reimbursement.
Must pass a criminal background check that includes fingerprinting and CPS records check.
Complete training required by the State of Arizona.
Must pass DCS home inspection.
Must have access to transportation.
Must have appropriate bedroom, bed and place for a child to store their personal belongings, children may share a bedroom.
Foster Parent Orientation Meetings
If you may be considering becoming a foster and/or adoptive parent, we have a great way to learn more and ask questions. Join us for a foster care orientation on the 2nd Thursday of each month at 6pm. No reservations, just show up! 870 W. Miracle Mile Rd Tucson, AZ 85705
Learn More About Becoming A La Paloma Foster Parent… Download a Brochure
IS FOSTER CARE RIGHT FOR ME?
To learn more about foster parenting, attend a no-obligation orientation meeting.
Opening your heart and home to a child is a wonderful and life-changing experience for parent and child alike.
Each year there were hundreds of children in foster care in Pima County. Most foster children need temporary foster homes until they are able to return to their birth families; others, however, need permanent homes through adoption.
Foster parents provide on-going care and nurturing for children that have been removed from their families because of abuse or neglect. Foster parents also work with the children's birth parents and/or relatives to help families reunify.
Foster parents become active members of teams dedicated to obtaining the best possible outcome for each child. Foster parents might also assist the team in developing permanent plans for children in situations where safe reunification is not possible.
Adoptive parents provide new families for children who cannot be safely returned to their birth families. An adoptive parent makes a lifetime commitment to a child.
If you may be considering becoming a foster and/or adoptive parent, we have a great way to learn more and ask questions.
Monthly orientation meetings are held at three location in Pima County.
Reservations are not necessary.
Orientations
When:
Orientations are on the 2nd Thursday of each month at 6pm. No reservations, just show up!
La Paloma Family Services Training Room
Where:
La Paloma Family Services Training Room
870 W Miracle Mile
Tucson, AZ 85705
CONTACT US
Foster Care (520) 429-4247
General Information (520) 750-9667
Start the online orientation here
La Paloma Family Services, 870 W Miracle Mile, Tucson, AZ 85705, (520) 750-9667