WHO WE SERVE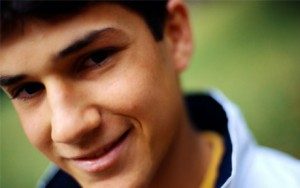 La Paloma's residential treatment programs serve boys and girls who have been abused or neglected and referred to the program by the Arizona Department of Economic Security (DES).
Although our group homes provide long-term care, one of our primary responsibilities is to work with each youngster to develop the necessary skills to move to a more independent living situation.
For younger residents, group homes are often temporary placements, providing care until the child can return to their natural family or until a foster family can be secured.
For more information about La Paloma's Residential Group Homes…
contact Associate Director Residential Services
Ian Swanson
(520) 750-9667
RESIDENTIAL CARE
One of the goals of group home living is to increase the independence of young residents.Staff members teach youngsters daily living and self-care skills. Daily living skills include meal preparation, laundry, housecleaning, home maintenance, money management, and appropriate social interactions. Self-care skills include bathing or showering, dressing, toileting, eating, and taking prescribed medications.
RESIDENTIAL SERVICERS
Case management services
Individual, group and family counseling
Behavior management program
Educational monitoring
Family visitation
Discharge planning
Crisis intervention
Recreational activities
Medication monitoring
Skill building in preparation for independence
Coordination of all routine and emergency medical needs
Nutritional needs
Mental Health assessment
Individual Treatment Planning
Referrals & community linkages
VICTORIA HOUSE
Victoria House serves adolescent boys ages 12 to 17. We strive to provide clients with the necessary skills needed to live healthy and productive lives after group home placement, whether independently or with others.
AMPARO DE LOS ANGELES
The Amparo program serves young women ages 12-21 who may be either pregnant or already have children of their own.The program focuses on helping these young mothers develop positive parenting skills as well as responsible independent living skills.This is one of the few programs in the Tucson area which allows young women with children to remain in the program as long as necessary.
DIAMONDBACK
Diamondback serves adolescents girls ages 12 – 17. Clients are typically placed with us through Child Protective Services (CPS) or one of the mental health networks. Staff work with these young women to foster the development of skills to allow them to move on from our home and become successful young women.
FAIRVIEW
Fairview, a therapeutic group home, serves adolescent girls ages 12 to 17. The therapeutic group home provides a structured environment focused on the development of individual skills with the intent of adolescents being successful in the least restrictive environment.
La Paloma Family Services, 870 W Miracle Mile, Tucson, AZ 85705, (520) 750-9667